top mounts
product description
TOP MOUNTS (adjustable)
DMS adjustable top mounts are our unique design which

allows easy adjustment with fixed reference points from the left
side to right side. Add one hole or remove another, the setting

will be the same each side. It is not necessary to measure,

align or "clamp" the unit in place. The adjuster plate is

permanently locked in place with any one bolt.
With this concept it is less likely that the customer can strip or

break bolts and not be able to make any adjustments.
Using exclusive pilo bearings with an interior teflon coating

minimises knocking or rattling noises commonly found in rigid

top mounts.
TOP MOUNTS
DMS Group N legal top mounts available for many make and

models.
Contact DMS distributor for product range available



COPYRIGHT TO DRUMMOND MOTOR SPORT
DESIGNED BY DMS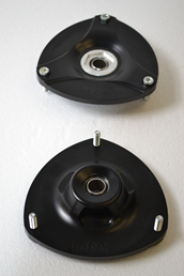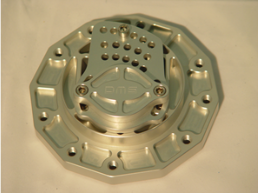 Proudly Owned, Designed and Manufactured in Australia